Building products for a more connected world.
We're an emerging tech agency headquartered in Austin, Texas. We believe in collaboration, user-centered design, and iteration. These guide us to create products that make the world around us better.
Awards
ACG Central Texas Corporate Growth Award
ADDY Award
APPY Award
Best in Biz Awards
CES Innovations Award
Davey Award
Digiday Video Award
Forbes List: America's Most Promising Companies
Horizon Interactive Awards
HOW Interactive Design Award
Inc 500 | 5000
Intel Innovation Award
MobileWebAward
SEMA Award
SIIA CODiE Award
Stevie Award
US Mobile & App Design Awards
W3 Award
Webby Award
Leadership
John Arrow
Founder & Chairman of the Board
John is a veteran entrepreneur, who founded Mutual Mobile to unite the best minds in tech to pursue world changing endeavors.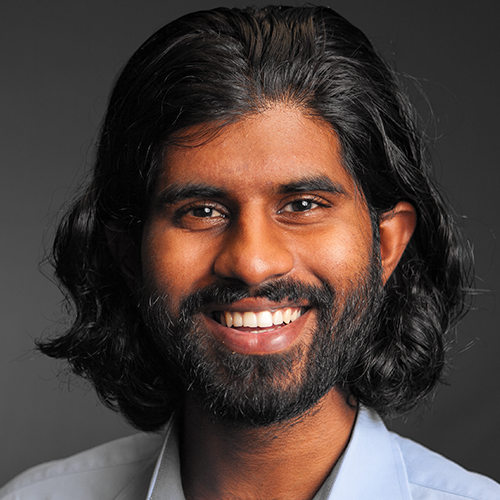 Tarun Nimmagadda
Founder & Co-Chief Executive Officer
Tarun is a natural leader and motivator who fosters collaboration, encouraging teams to heighten innovation and maximize efficiency.
Mickey Ristroph
Founder & Co-Chief Executive Officer
Mickey leads Mutual Mobile's R&D efforts to explore next-generation tools and drive forward the company's technological and market impact.
Ken Bartley
Chief Financial Officer
Ken brings a proven track record with high-growth companies, using his business acumen and keen analytical skills to maximize revenue.
Russ Buyse
Chief Operating Officer
Russ combines a deep background in software development with high-level tech personnel management to secure our engineering value.
Cameron Randolph
Vice President & Client Partner
Cameron is passionate about connecting clients to the Internet of Things by developing mobile strategies that produce positive results.
Stephen Brown
Vice President, Growth & Innovation
Stephen uses his extensive strategy and product development experience to bring clients real business solutions with measurable results.
Alicia Dixon
Global Director, Human Resources
Alicia is responsible for all things relating to Mutual Mobile's people, leading HR, as well as our top-notch talent acquisition and facilities.
Orlando Ramirez
Associate Director, Design
Orlando works at the intersection of design and development, leading the design team to ensure the best combination of pixels and code.
Pradeep Nalluri
General Manager, India
Pradeep brings over a decade of experience as an international strategic leader to help drive innovation between Austin and Hyderabad.